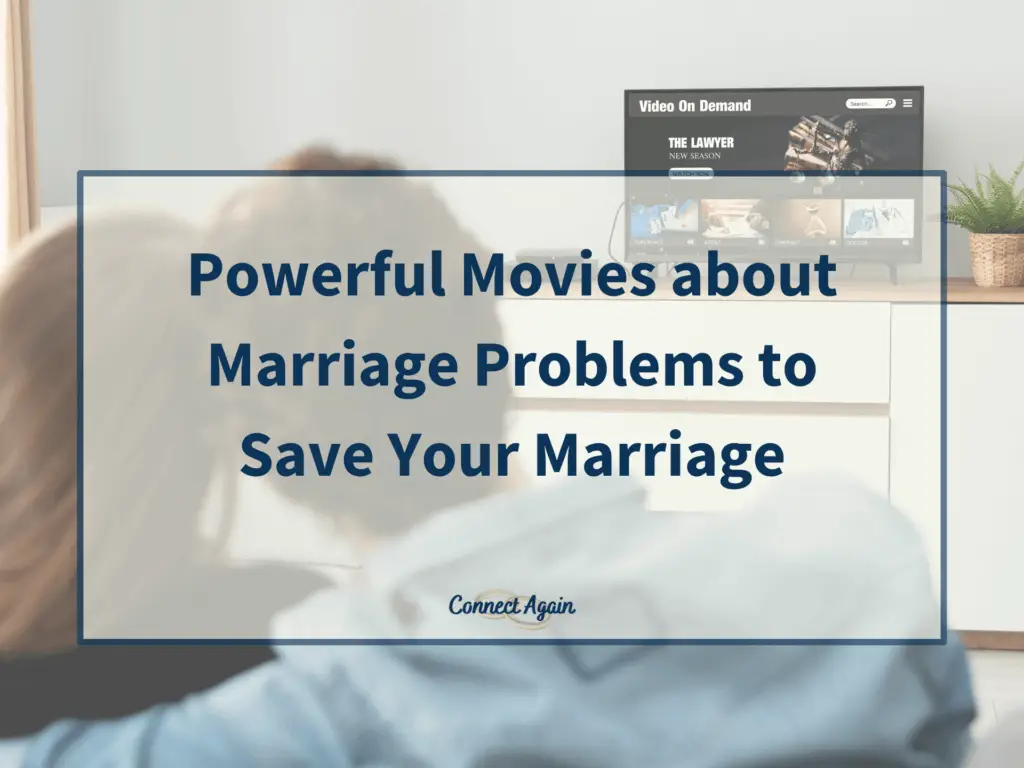 Relationships between people are a subtle matter that is actively studied by psychologists and often inspires filmmakers to create new projects. Movies about marriage problems from our selection will help lift the veil of secrecy over personal stories. 
Such a movie is always interesting. But for some, it can serve as a lesson or even save a family.
Realistic movies about marriage problems
1. The Mirror Has Two Faces, 1996
IMDb 6.6
Gregory Larkin is a boring math teacher at Columbia University. Relationships with the opposite sex never really worked out for him. Acquaintance with a modest colleague, writer Rose Morgan, soon develops into marriage.
But later dissatisfied with her family life, Rose goes on an experiment. When her husband leaves to give a course of lectures, Rose actively takes care of herself, turning from a shy girl into a spectacular beauty.
This wonderful, funny, and soulful melodramatic comedy has a unique charm.
How this movie can help your marriage:
This movie about marriage problems is a story about ordinary people who find it challenging to find a life partner. They are looking beyond a sexual partner. They crave a kindred spirit to be warm, cozy, and comfortable.
Their union began with Rose's ability to understand a man, read the message between the lines, respond to his impulses, and support his ideas. Gregory gave her the acceptance of her values, attention to detail, and admiration for her mind and abilities. They seemed like the perfect couple.
However, they wanted more but weren't ready for real intimacy.
Though having felt the limits of attractiveness and connected with her soul's needs, the main heroine fills herself and becomes whole. She took the first step, and he decided to follow her!
It is an incredible story about the development of deep relationships.
2. The Story of Us, 1999
IMDb 5.9
Ben and Kathy have been married for 15 years but are on the verge of a divorce. Trying to save the marriage, they only run into irritation with each other. Change? Leave everything as is? Divorce?
In the film, the characters lack the power of love and sincere affection for each other. However, the sharp bitterness of loss helps them look at the situation through a partner's eyes – to really understand each other and take necessary steps towards changing their usual behavior.
This film is another reason to watch young Bruce Willis and Michelle Pfeiffer.
How this movie can help your marriage:
We can see what happens to couples who are so different, it's almost as though they speak different languages.
First, love, happiness, and an incredible feeling of "I found my man." Over the years, gradually, hostility builds up. The heroes are so exhausted by mutual grievances and the inability to find a common language that divorce begins to seem to them the only possible way.
What is really going on with this couple?
The heroes have different patterns of coping with stressful situations. And both learned these patterns of behavior from their parents. A therapist explains to the spouses at their reception: "In fact, there are not two of you in bed, but six: you … and your parents!"
The strength of Michelle Phfeiffer's character is sober analysis, planning, and discipline. For Bruce Willis's character, the top way to deal with problems is humor, spontaneity, and creativity. The charm of falling in love at first helps the characters smooth out this difference. But, gradually, the family routine begins to present more and more challenges.
In some situations, the support of a competent family therapist, a specialist in restoring a sincere and lively dialogue between spouses, becomes essential to maintain relationships.
If you aren't ready to work with a family counselor, you should try movie therapy. Check out the benefits of cinema therapy for couples at home to learn more.
3. Mr & Mme Adelman 2017
IMDb 7.3
The debut of Nicolas Bedos tells the 45-year-old story of the life and love of the writer Victor and the master of classical literature Sarah. The movie is told by his wife after the death of her husband. Breathtaking feelings, the pain of betrayal, inspiring joint plans, and the unity of souls – the film demonstrates the whole range of emotions that a couple in love can go through together.
The family's story is filled with humor and excellent intrigue. With comedy at the beginning, drama in the middle, and detective elements at the end.
How this movie can help your marriage:
Even the most ideal relationships, in the beginning, need to be built in the future, which takes a lot of effort. But it's worth it. The director showed exactly what each character does to pay for family happiness.
At the beginning of the journey, Sarah has hidden complexes, dim appearances, and a huge layer of knowledge under the ridiculous goggles of a know-it-all. Years later, Sarah is intelligent and beautiful but still insecure and afraid of losing her husband. Fear makes Sarah transform outwardly, go to social events, and even use drugs, just so Victor is always happy next to his cheerful and energetic wife.
Behind Victor's magnetic appearance lies an insecure person. Victor blames everyone and everything for his failures. More than thirty years later, he has been visiting a therapist, where he talks about a lack of self-esteem, the increase of which is his primary goal.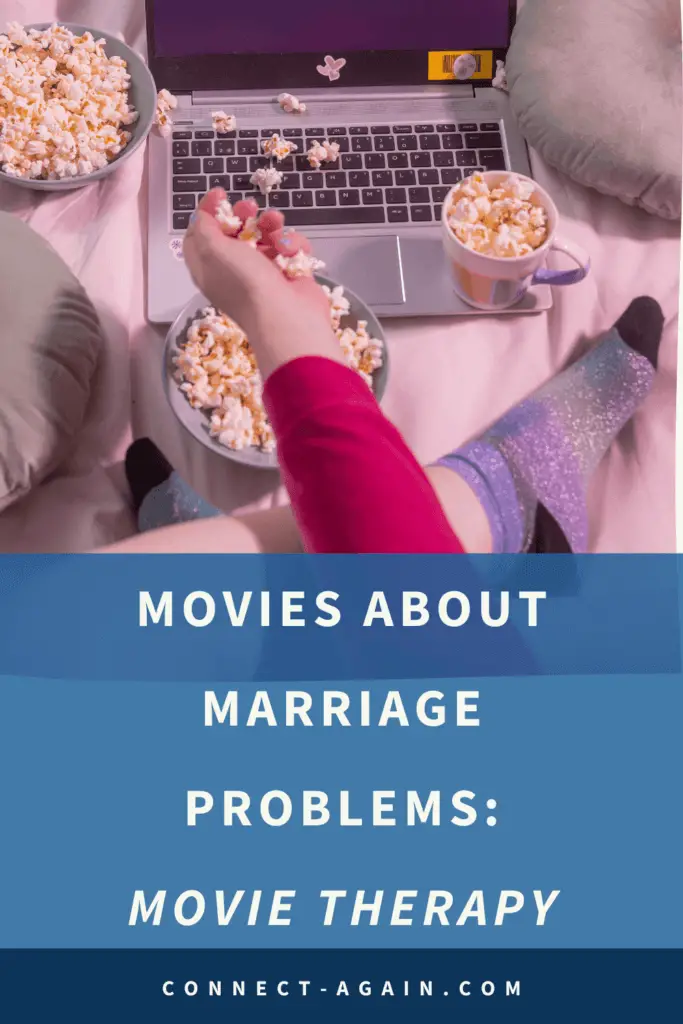 Sarah scares him because she is his clone in terms of interests but the complete opposite in character. Plus, subordinating to a woman through establishing long-term relationships or marriage throws him into a cold sweat. The writer explains this through the unsuccessful examples of his father and brother, which he observed in his family.
In addition, the long-awaited firstborn grows incapable, aggressive, and stupid, which also affects the atmosphere in the family. It is not the kind of love that women like to read about in novels with beautiful covers. But this is love, which is confirmed by both the test of time and a short parting with attempts to start living anew with newly chosen ones.
In addition to questions of love and fidelity, much attention in the film is also given to the family as a killer of passion and, simultaneously, a fixer of real feelings.
4. The One I Love, 2014
IMDb 7.0
A sweet married couple is trying to save their marriage and even turns to a family psychologist. But unfortunately, the therapy doesn't work well. So the couple embarks on a strange journey. It is a typical, standard, ordinary, incredible, and unusual story about love relationships.
The ending is fraught with a surprise for the viewer; and we all love surprises.
How this movie can help your marriage:
This is a film about a married couple who managed to move from the stage of falling in love to the stage of mature love, and acceptance of another person.
Relationships in a couple always begin with intense intimacy, and there is no more pleasant feeling when two previously unfamiliar people discover each other. They admire and rejoice, revealing more and more unique features of their beloved, finding points of intersection and additions. 
But this period cannot last long. At some point, there comes a plateau in relationships, which is personified by the stability and reliability of the partner.
Here, the qualities in each other begin to appear, which tire and annoy slowly. There is a predictability of the partner's behavior, boredom, and aggression. The value of relationships begins to decline when there is a lot of constancy and predictability. Intimacy reaches a peak – the partner begins to seem more like a relative than a lover.
It usually worsens the relationship because increasing the distance occurs unconsciously, not always in constructive ways, and is frightening, causing guilt. In fact, each couple at this stage lacks a personal space in which they will feel completely separate. 
In the film, a guest house personifies it, the entry available only to one. Only when you regain your integrity will you want to get closer again. After all, good, advanced relationships are based on the ability to alternate closeness and distance.
5. Fireproof, 2008
IMDb 6.4
The main character Caleb Holt is a firefighter. His family problems are like a fire that needs to be contained. At work, Caleb is a brave captain, authority, and exemplary commander; at home, he is a stubborn donkey.
Caleb does not understand why his wife no longer wants to play by his rules and does everything to annoy her husband. All this turns both to thoughts about the impossibility of a peaceful existence under one family roof.
A distressed Caleb goes to his parents, and there is a conversation between his son and father. Caleb managed to save his family, reconsidering his views on life and family relationships.
How this movie can help your marriage:
The film can be called a visual instruction for solving family problems.
The family conflict in this film has reached its highest point. In my opinion, the main reason for the crisis was the mutual misunderstanding between the spouses. Caleb and Katherine were constantly blaming each other, shifting the blame. An important criterion was that the spouses listened, but did not hear each other, did not try to understand the situation, and jointly solved the existing problems.
A significant plus is that Caleb made efforts to save his family, although in some cases, he had to step over himself and his pride. It is also crucial that the film teaches kindness and helps to rethink such life values as marriage, love, and fidelity.
This film should be shown to spouses in a state of protracted conflict, a crisis in family relations. It is one of the best Christian movies about marital problems.
6. When a Man Loves a Woman, 1994 
IMDb 6.5
The plot of the film "When a Man Loves a Woman" tells the viewer about an ideal, at first glance, family. Pilot Michael Green and his wife, a successful businesswoman Alice, are happy together and raise two daughters. 
But suddenly, it turns out that their life is not at all like a fairy tale. Alice suffers from alcohol addiction, and Michael has to take responsibility for the family's life and decide whether he is ready to sacrifice everything for the sake of love.
With a plot full of dramatic twists, high-quality directorial work, and excellent acting – the film will definitely appeal to fans of the genre.
How this movie can help your marriage:
The film's main focus is on the downside of being a too-good partner.
This film shows a rare situation in our culture where the only good and diligent partner is not a woman but a man.
Michael, the husband of Alice – the main character, is good in everything. He is brave, handsome, and kind. When Alice is sad or tired, he is ready to cheer her up, take her to rest, and take on some of the responsibilities. And what a good father he is to their two daughters!
Everything is fine with them. However, Alice is increasingly attached to the bottle for some reason. As a result, she neglects her maternal duties, cries in the bathroom, gets annoyed with her daughters, and forgets about them.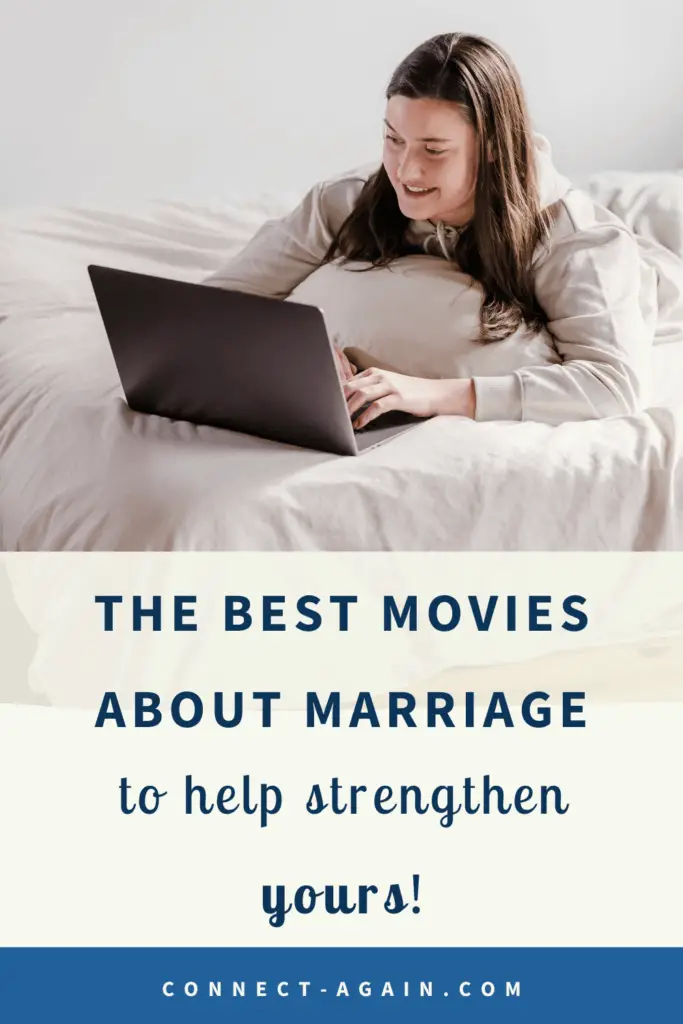 But Michael can handle it! All his image is saying: "Dear, I will learn, I will overcome all the difficulties. You will know what a man who loves a woman is like."
So what is going on?
Michael is too good, so much so that anyone will feel like a helpless loser next to him. He takes care of his wife unnecessarily, depriving her of independence and self-esteem. Our hero does not get angry where he should be angry and endures what should not be endured. He seizes the initiative and takes responsibility for everything, unable to share it with others. 
As long as Michael is closed from his own weakness, vulnerability, and helplessness, he will simply need a weak partner next to him.
7. La Belle Époque, 2019
IMDb 7.4
Another dramatic comedy by Nicolas Bedos in my best movies about marriage problems list, this tells about a talented artist going through a marriage crisis. He uses the services of an unusual company and orders a trip to 1974, the day he met his future wife, Marianne.
Forty-seven years have passed since then, almost half a century. They are both old. But if Marianna is fully aware of fashion trends and new gadgets, Victor has remained a man of the 20th century. He doesn't even have a cell phone. In general, he is hopelessly outdated, and one day his wife kicks him out of the house. 
Subtle, elegant, witty, masterfully choreographed, and wonderfully played. The ending will pleasantly surprise and touch you.
How this movie can help your marriage:
No matter how sad it is, you cannot return to the past, and you need to appreciate the present and love those who surround you right now.
Having spent only one day in the past, Victor is happy. Now he is ready to do anything to repeat this day, but a day of the same game costs 20,000 euros.
After all, money can be found. But is it possible to live life playing? Youth cannot be returned, no matter how you pretend.
Interestingly, the moments about modern life were filmed from the shoulder, emphasizing that Victor is nervous. But the scenes "in the past" were shot by a camera that moved smoothly, thereby creating the impression of peace that occurred to the hero.
8. Hope Springs, 2012
IMDb 6.3
The film's heroes are Arnold and Kay, spouses who have lived long lives together. Their marriage lasted over 30 years, but feelings are melting daily. Now, with the help of Dr. Feld, who deals with the problems of family unions, the couple is trying to rekindle the faded relationship.
How this movie can help your marriage:
This movie focuses on relationships from the category of "not together, but side by side." Such a family crisis is also called the empty nest crisis.
This film leaves a good impression and is easy to watch. It shows the relationship of a married couple who have been together for a very long time. However, the children have grown up and left, and life has settled down. There is no passion, interest, or mutual understanding. They can no longer tell something new to each other, and they sleep separately.
The problem with Kay and Arnold was that they did not speak honestly but kept silent about their desires and discontent. It led to complete emotional isolation, and shared interests and topics disappeared. 
For example, this is seen when Kay admits that she is not interested in golf, which Arnold watches every evening. They could have found a compromise and watched something together if she had said this before.
9. Blue Valentine, 2010
IMDb 7.3
Dean and Cindy bathed in their love, but they got fed up with this feeling after a while. Incomprehensibly, it transformed and became a burden. Will two relatives be able to keep and revive those fragile relationships that they have left?
How this movie can help your marriage:
We can see an inability to resolve issues through conversations.
When they first started dating, they overlooked each other's shortcomings—the typical "pink glasses" in the candy-bouquet period, the idealization of a partner.
Also, the couple has a communication problem. Their childhood explains the inability to resolve issues through conversations. We see problems in Cindy's family: her parents never talk and do not look for a compromise. They solve everything with aggression and swearing. Dean had no family at all and no example of proper quarrels. He survived the divorce of his parents and separation from his mother.
Due to communication problems and dishonesty toward each other, they could not overcome the crisis. Each of them had an unhealthy family model, and children unconsciously repeat these scenarios in adulthood – which is what happened.
10. Army Wives, 2007-2013
IMDb 7.4
In this tv series, you will learn about four women and one man who are held together by one detail – their spouses are military personnel.
Of course, there will be something about the army, but globally, this drama is primarily about relationships between people, mainly within the family. 
The show was moderately sweet. There were dark moments and losses. But you will also see a lot of good things and funny moments.
How this movie can help your marriage:
It seems to me that the creators clearly demonstrate that even the military has basically the same problems as ordinary civilian employees.
While this isn't a movie, the relatability of the character's storylines makes it perfect for this list. 
Life situations that inevitably happen in many families are considered in this series. For example, not everyone has someone close that serves and flies to Afghanistan. But the problem of infertility, illness, mental disorders, betrayal, social condemnation, the indifference of a working family member to his children and wife / husband after work, the spouse's unwillingness for his wife to go to work, attempts to break between family and work, etc. – all this is much closer and more understandable to almost any person.
Due to the duration of the TV show, we can follow the fate of the characters longer than in a regular movie.
Final Thoughts: Movies about marriage problems
The couples from our movie list have a long way to go, filled with joyful moments and numerous disagreements.
I hope these pictures help you look at marriage from a different angle. 
Do you have your best-loved marital problems movie?