Dum dum da dum, da dum da dum…we hear the wedding march in the movies. Our hearts swell with happiness. We wonder if it will happen to us or to our friends and family. But little do we know, there is an interesting road to getting married and staying married.
It seems like it was just yesterday that Jay and I met. We lived in two different states but were determined to be together. Eventually, he proposed and we started planning our wedding. Our wedding day was a beautiful May day and the air was warm. No clouds in the sky. Months of planning were finally done and we said our "I Do's."
What are the keys to a successful marriage?
The adventures of being a newlywed are an amazing venture. You constantly discover:
New things about each other
Challenging opinions
The warm fuzzies you feel about them.
I have learned things in our first year of marriage. Not only about my husband but about me as well.
I find myself asking people that I consider to be seasoned married couples: What makes a successful marriage? Now that I'm married, I see the ingredients even more of how marriages can be successful. Here's the recipe:
Endless Cups of LoveNot just when your spouse does something you like, should you show love. True love should never be turned off or on.
Endless Cups of Respect When someone feels respected they feel important. I tell my husband I appreciate the man he is, and also the sacrifices he makes for us.
Endless Cups of HumorLaughter is good medicine for the soul. I know that life can be serious at times but not all the time. Laughing helps us cope and strengthens my husband and me. I love to laugh.
Endless Cups of ForgivenessIn order to keep that special connection, it's important to forgive. Actually, forgiveness is another way of showing love.

I'm not always right, and neither is my husband. We must be adult enough to forgive the other person. True forgiveness means not bringing up the situation again.

Once true forgiveness happens, it wipes the slate clean.
These are some of the ingredients to a successful marriage. But in any relationship, it takes two to tango. We can't have one person doing the work.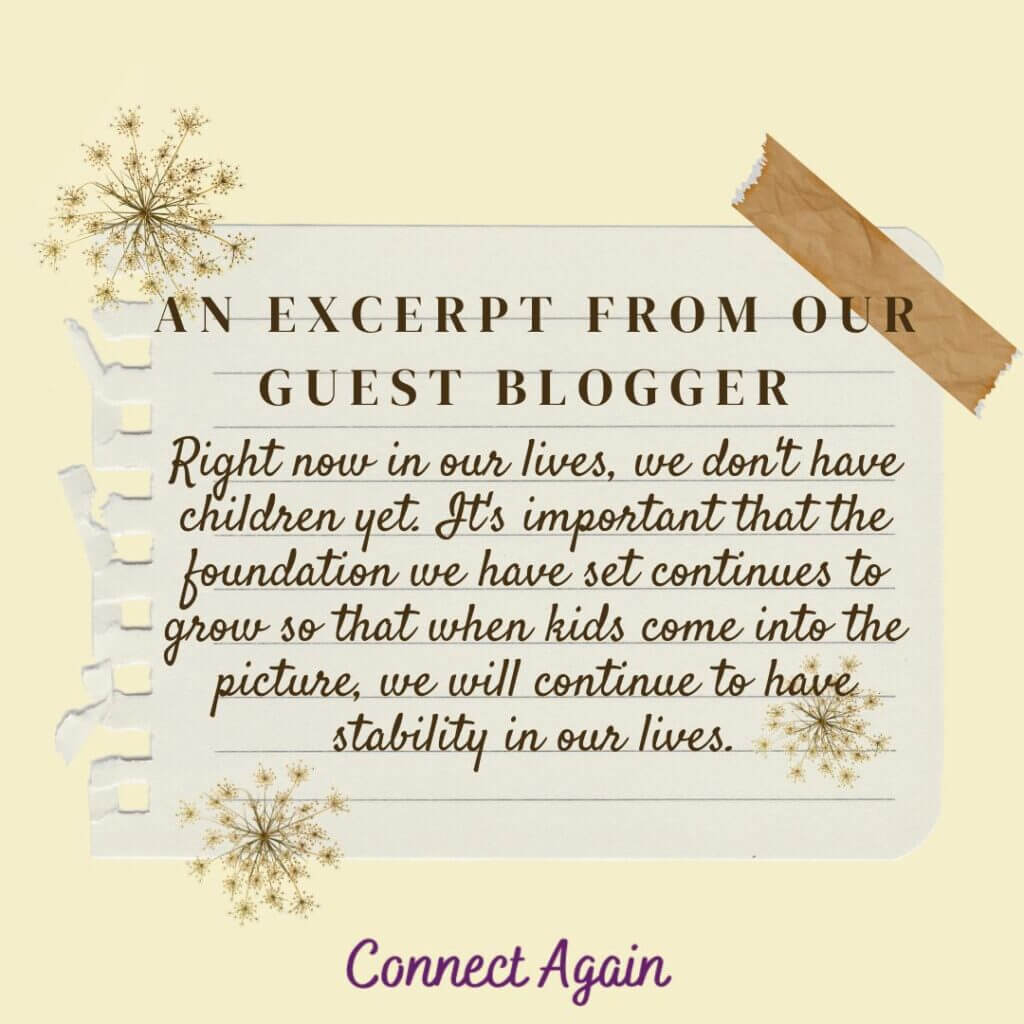 Communication issues in marriage
Our love story was now going to a new level
Now that we were back home and settling in, I made the adjustment of not only being a caretaker but now a wife. One of the things we always prioritized before we got married was communication. So that was only going to help us going forward.
However, it's easy to have communication miscues in marriage. Here are some examples.
1. Hidden self conversations
We can establish a misunderstanding in our minds. The situation is not even what we thought to begin with. Stop having that hidden self-talk.
2. Afraid to show emotional nakedness
At times I believe it's easier to be physically naked than emotionally naked. Sometimes we don't want our partner to see our true feelings and if we do we are afraid they won't see us the same.
Need help with this? See our post on emotional intimacy. We have a lot of great tips on how to strengthen this part of your marriage.
3. Not being emotionally mature
We must understand what our spouse is going through.
Everyday, the hustle and bustle of life is demanding, but we have to stay connected to each other, our dreams, and our vows to each other.
Jay and I love to travel. We have gone on a plethora of vacations. It's a great way for us to recharge. We don't have to worry about running late to doctor's appointments, labs, or going to the market.
Vacations give us time away from the ordinary. We relax and get to be just husband and wife. Earlier I mentioned that communication is what we prioritized. So, as a newlywed couple, the key word is learning. If someone actually thinks that you will know everything about your spouse before you marry them? I would say probably not.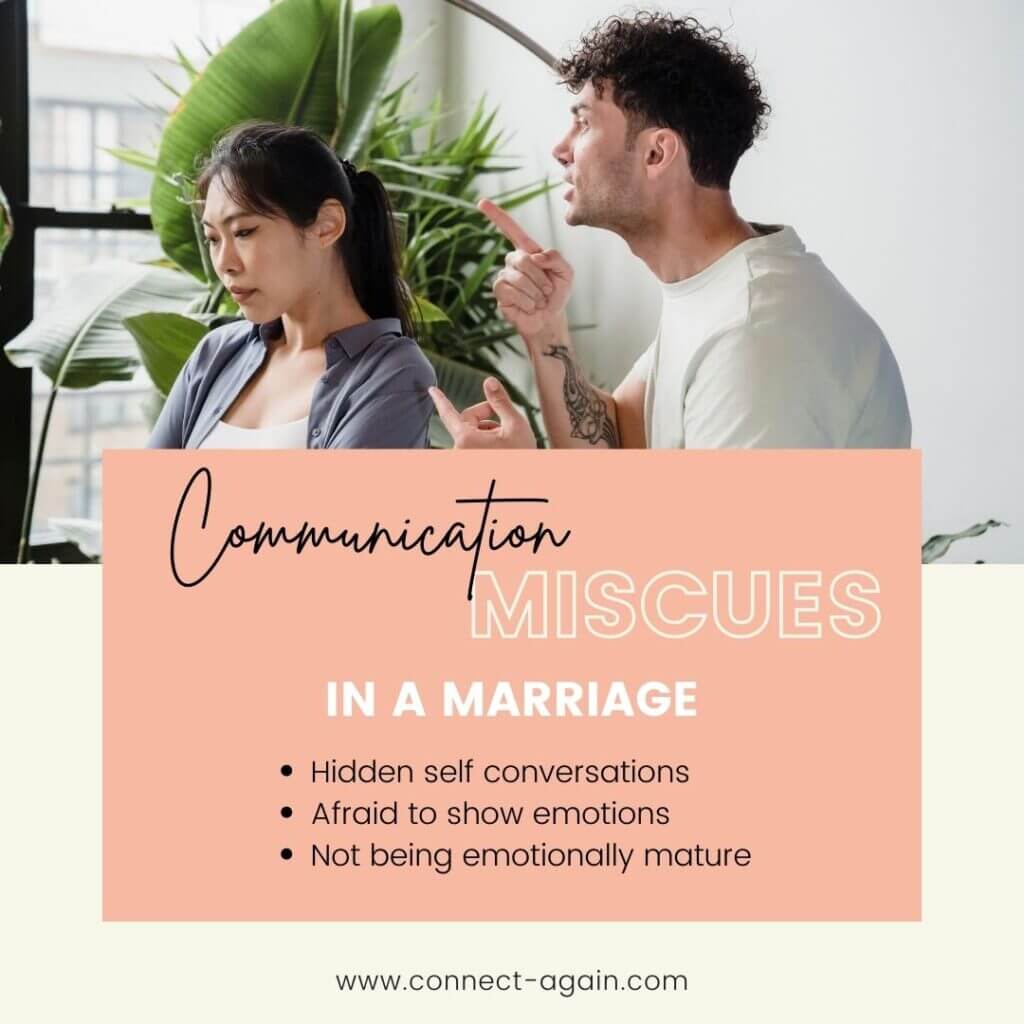 Ways to Improve Communication in Marriage
A few things that I have learned in my first year of marriage is that all those things you try to hide, marriage will uncover. But even when something is uncovered, you can still move forward.
My husband and I come from traumatic backgrounds. That's why we can't afford to not say what we are feeling or thinking. If we decide to not say anything, then it will fester. That has the potential to damage our relationship.
Keep in mind, even when love is true, there are obstacles one must face. But if the foundation is stable, the marriage will be too.
What is the foundation my husband and I have? For starters, it's our faith. It's also respect, love, and communication.
When we can't go on vacation, we love to go on walks. We talk about things and walk hand in hand. Sometimes my husband will chase me in his wheelchair and we laugh and I practice old football moves on him. I love faking left and going right.
Falling in love is easy, staying in love is a choice. But the connection I share with my husband is worth fighting for.
Even on the days we can't go for a walk, or travel, we always talk. One of the things I love is the freedom in talking to each other. There is no hidden agenda. When I talk to Jay, I feel free. When you have a space that you can be yourself, and that the person will not judge you, it definitely unlocks a deeper level of love that I didn't know was possible.
Right now in our lives, we don't have children yet. It's important that the foundation we have set continues to grow so that when kids come into the picture, we will continue to have stability in our lives.
What you start doing in your relationship is what will persist. I feel the warm fuzzies now. But we had to make sure that when we don't feel the fuzzies, we still stand on the love we have for each other. Remember, deciding to stay in love is a choice.
I saw in a movie that we should seek to learn about our spouse like we are earning a degree. Right now I have a diploma, but I'm working on my bachelor's degree in my husband.
Connections can die if they aren't being serviced aka taken care of. It takes two to tango but if you are invested in each other, then the connection will be strengthened and secure. How will you connect in your relationship? Continue to put in the work and watch the garden of love bloom.